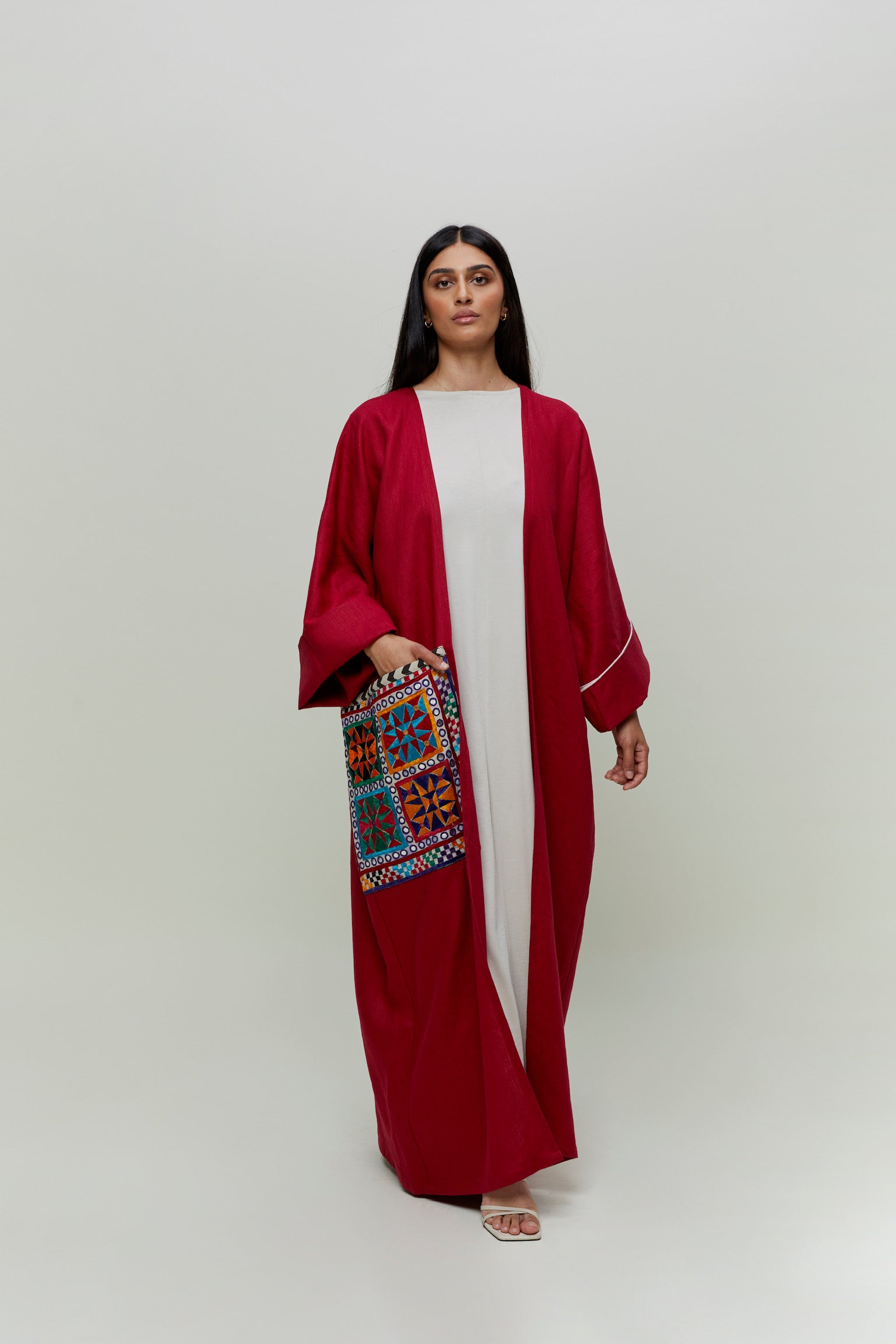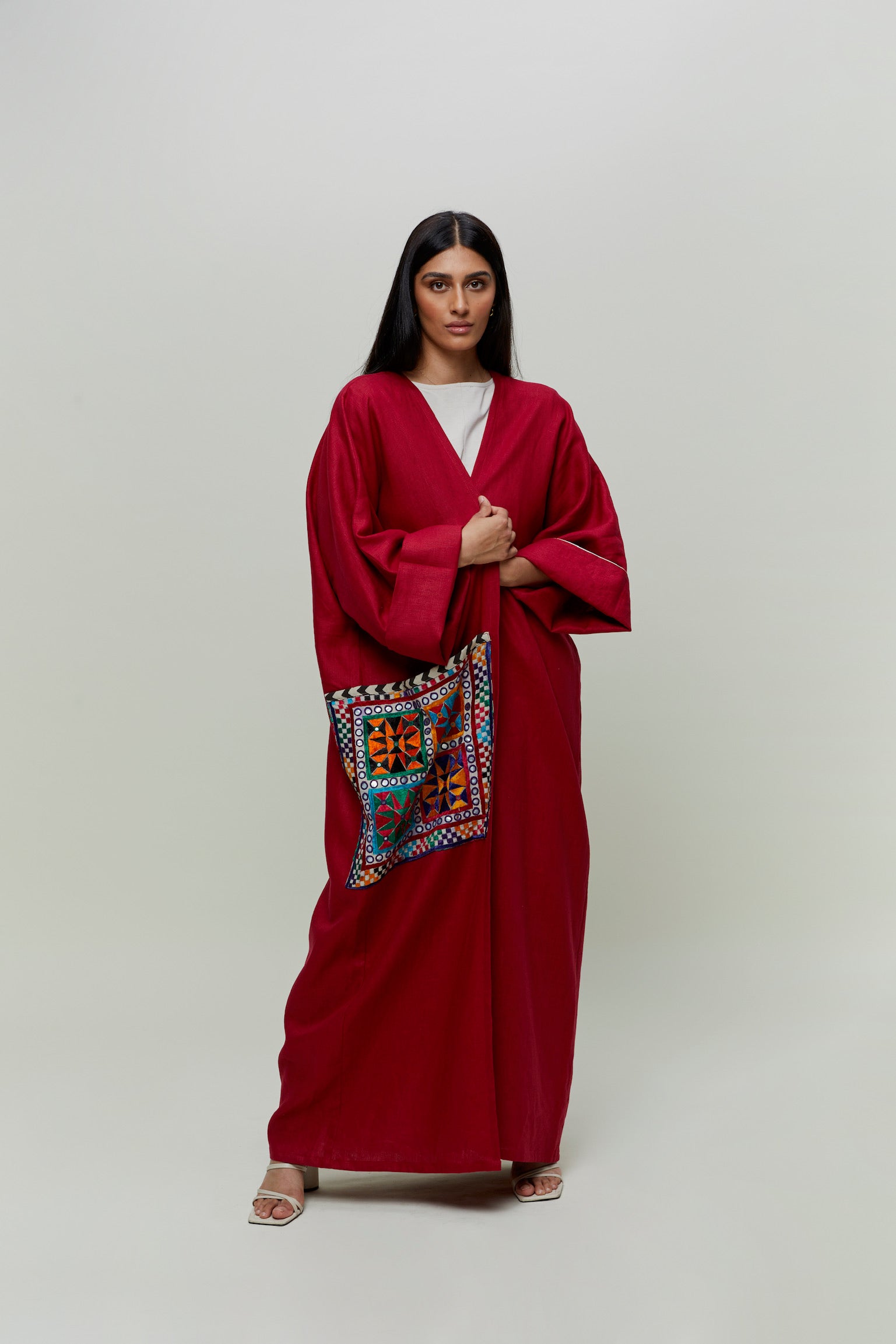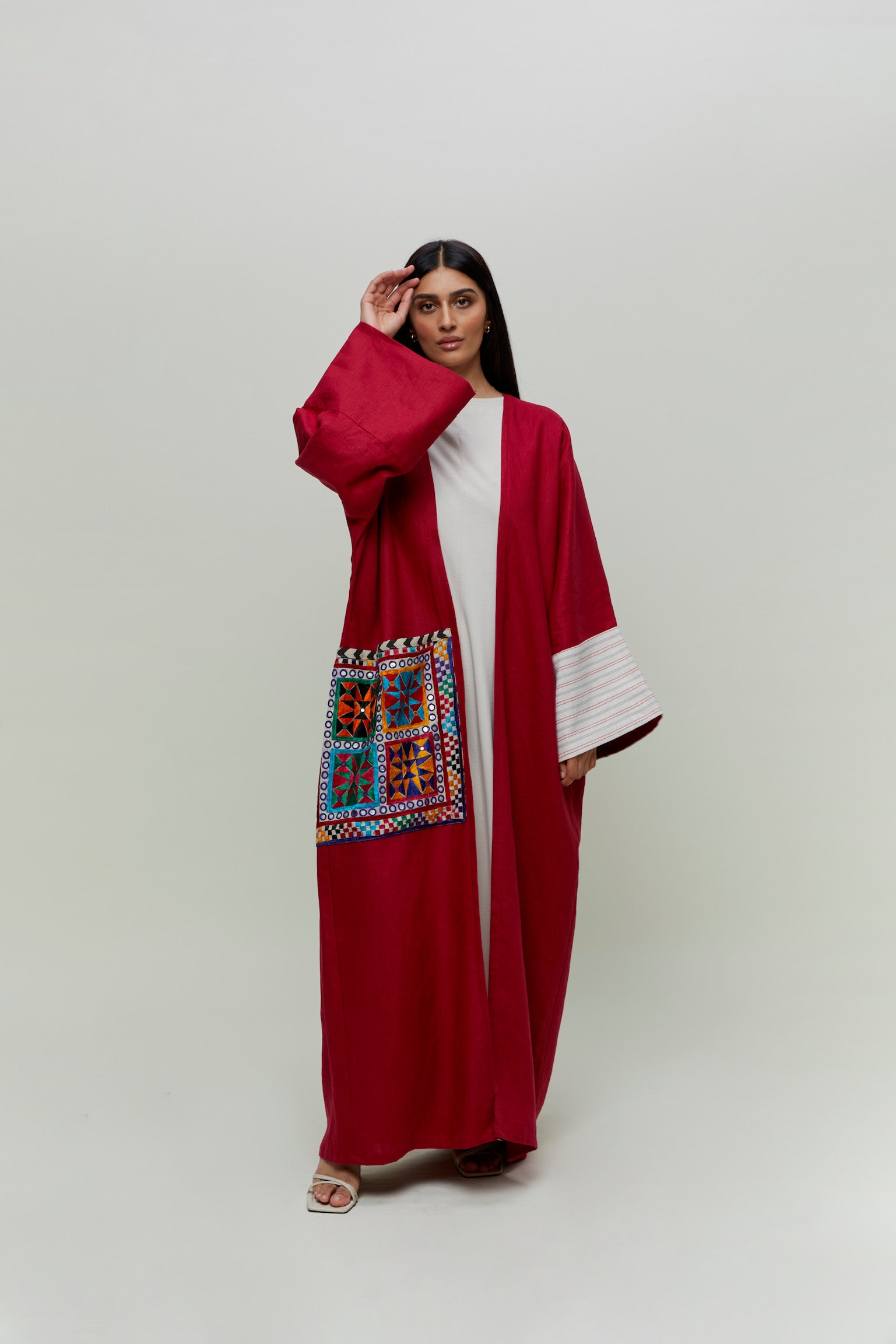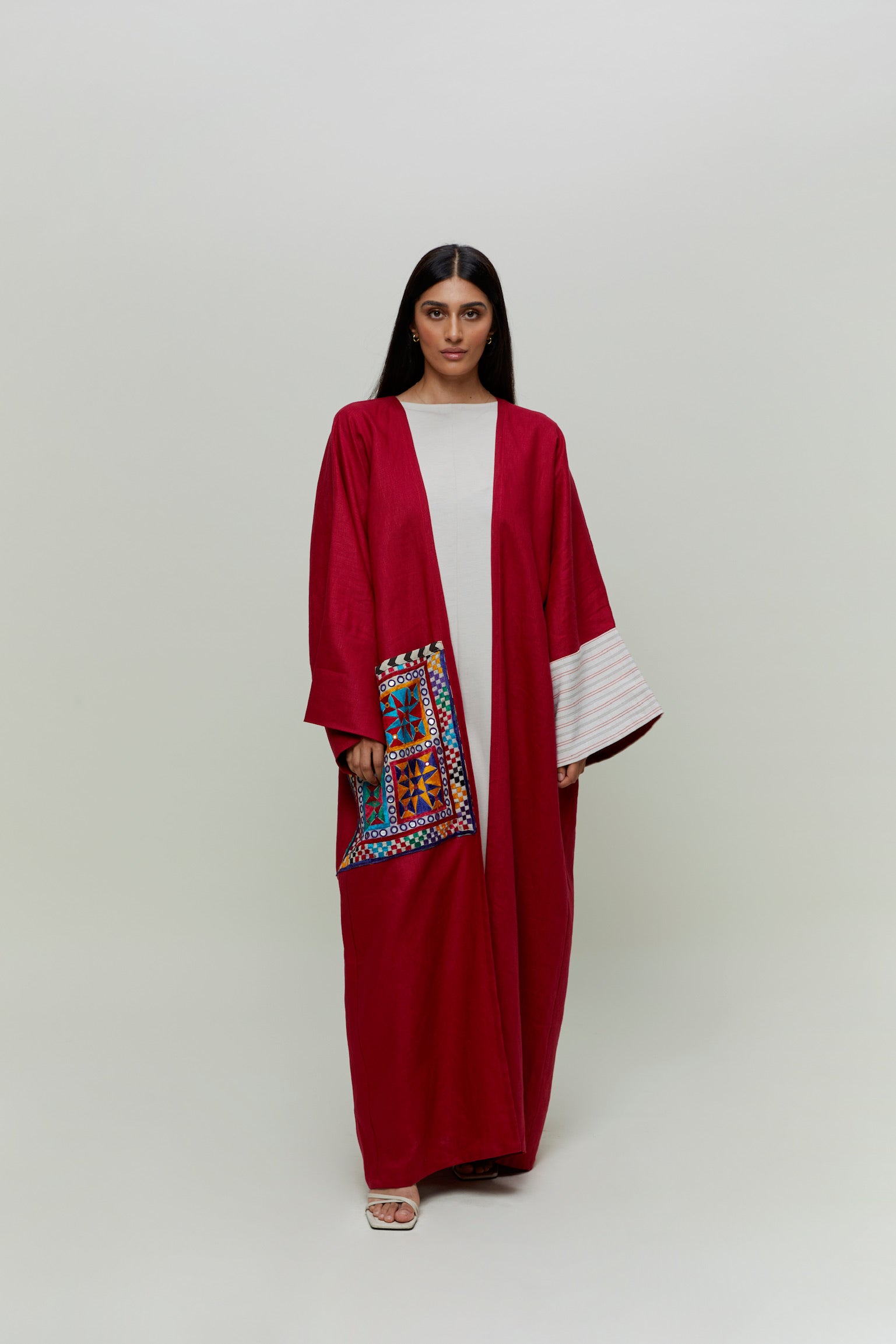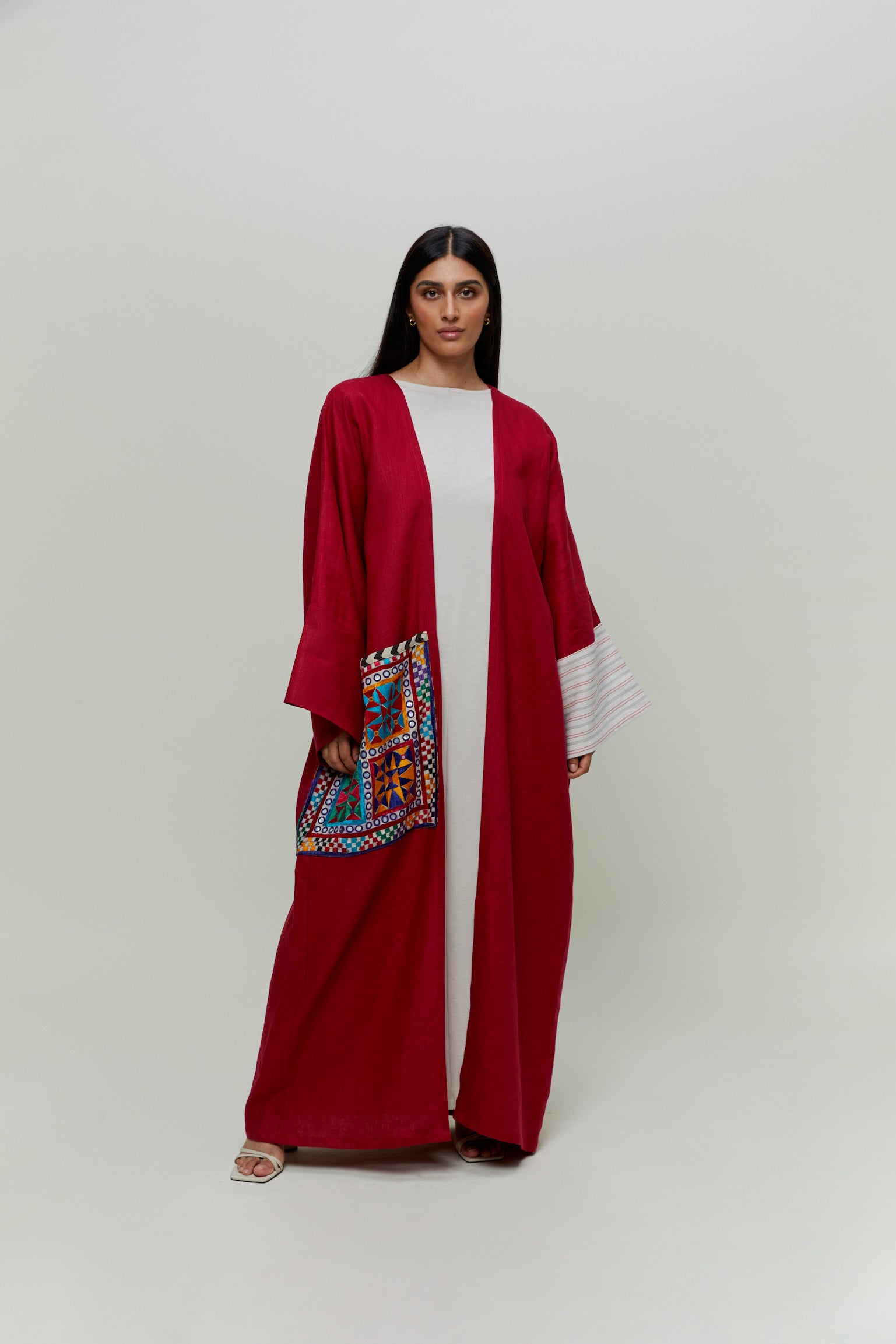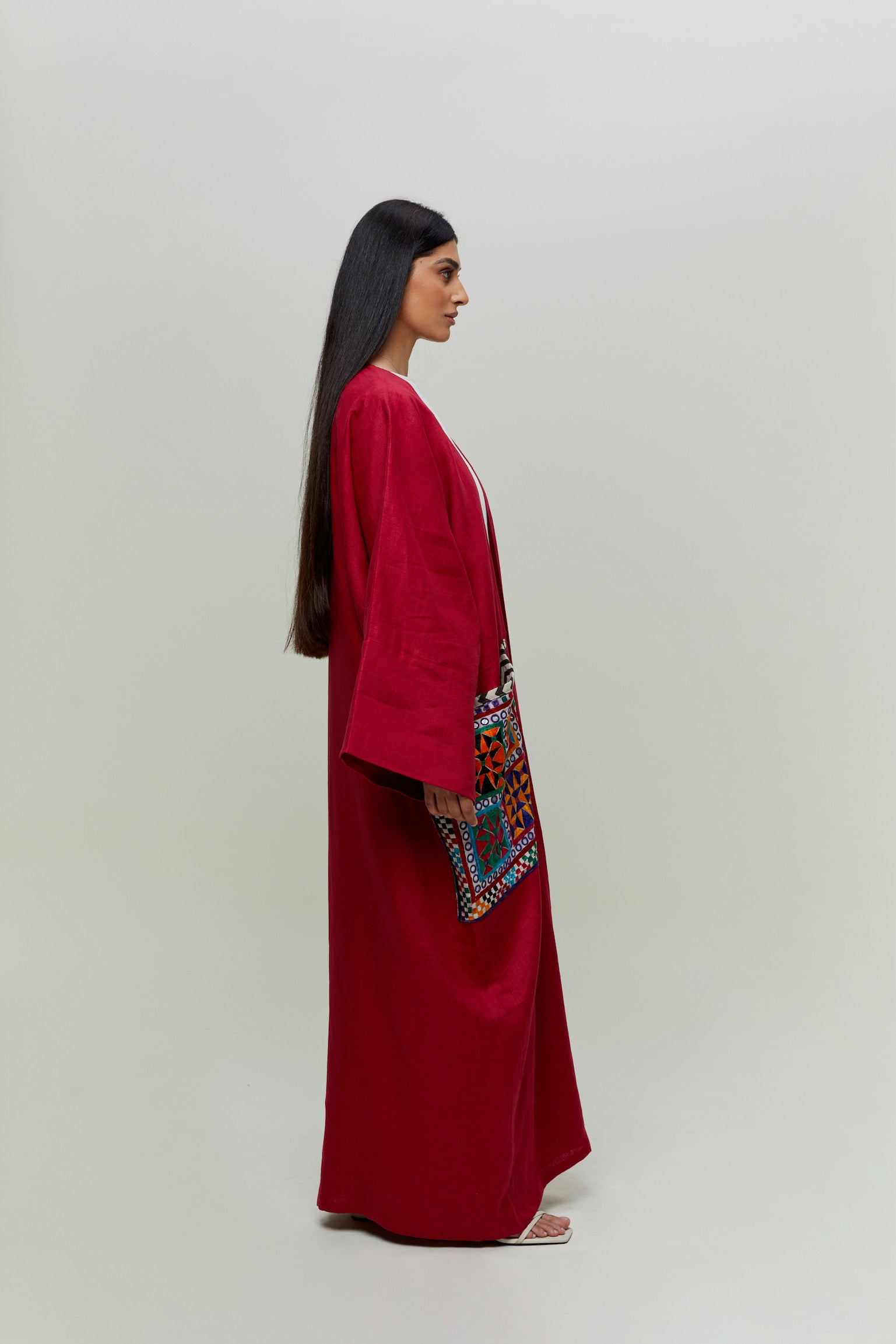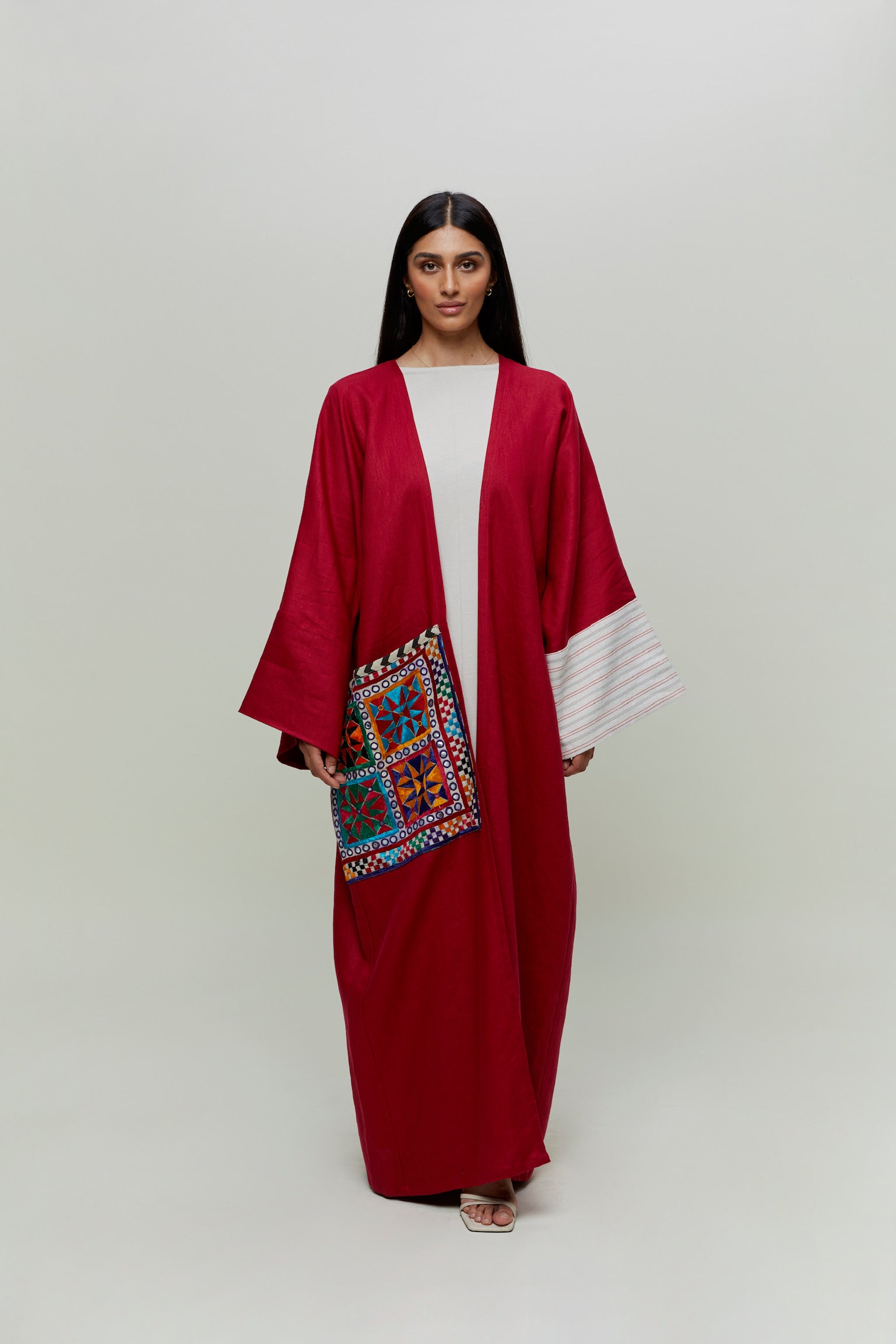 $340.00
Regular price
$454.00
A showstopper red with a bit of heritage! 

European linen abaya with vintage banjara pocket. One of the cuffs have been finished with traditional Thai hand woven cotton.  A real art piece. 
Colour: Cherry red
Size: Tailored to size. One off piece - please see sizing below  
Fabric: 85% linen, 15% cotton. Pocket: vintage textiles
Note: This abaya is an exclusive design, hand crafted and one-off piece.  
Any imperfections on the vintage textiles are natural characteristic of the materials and not considered as faults, but the beauty of age and the artisans' craftsmanship. 
MADE IN WADDESDON, ENGLAND
---
Whatsapp us for more info
CHERRY BAKEWELL ABAYA
$340.00 USD
Regular price
$454.00 USD