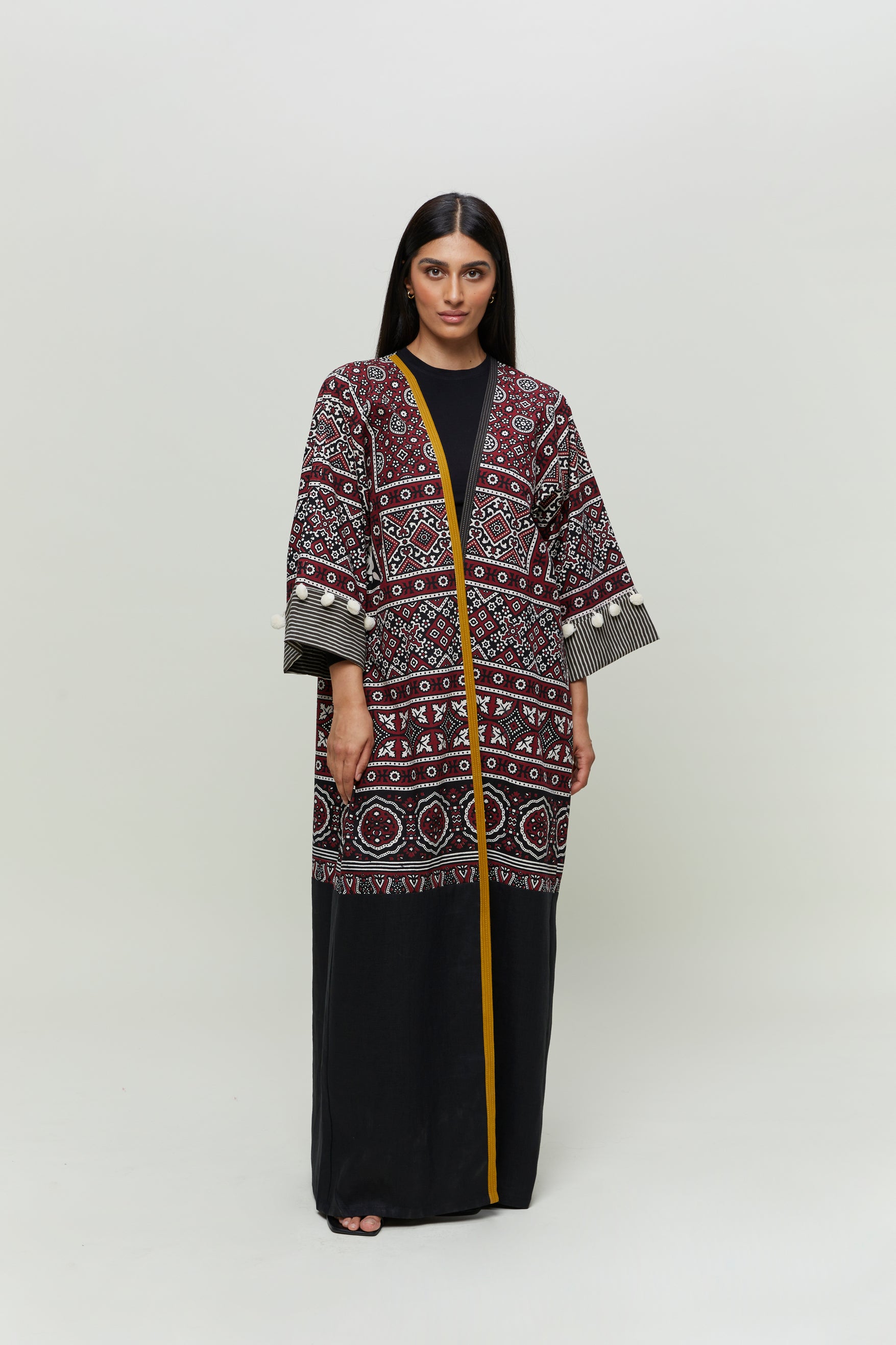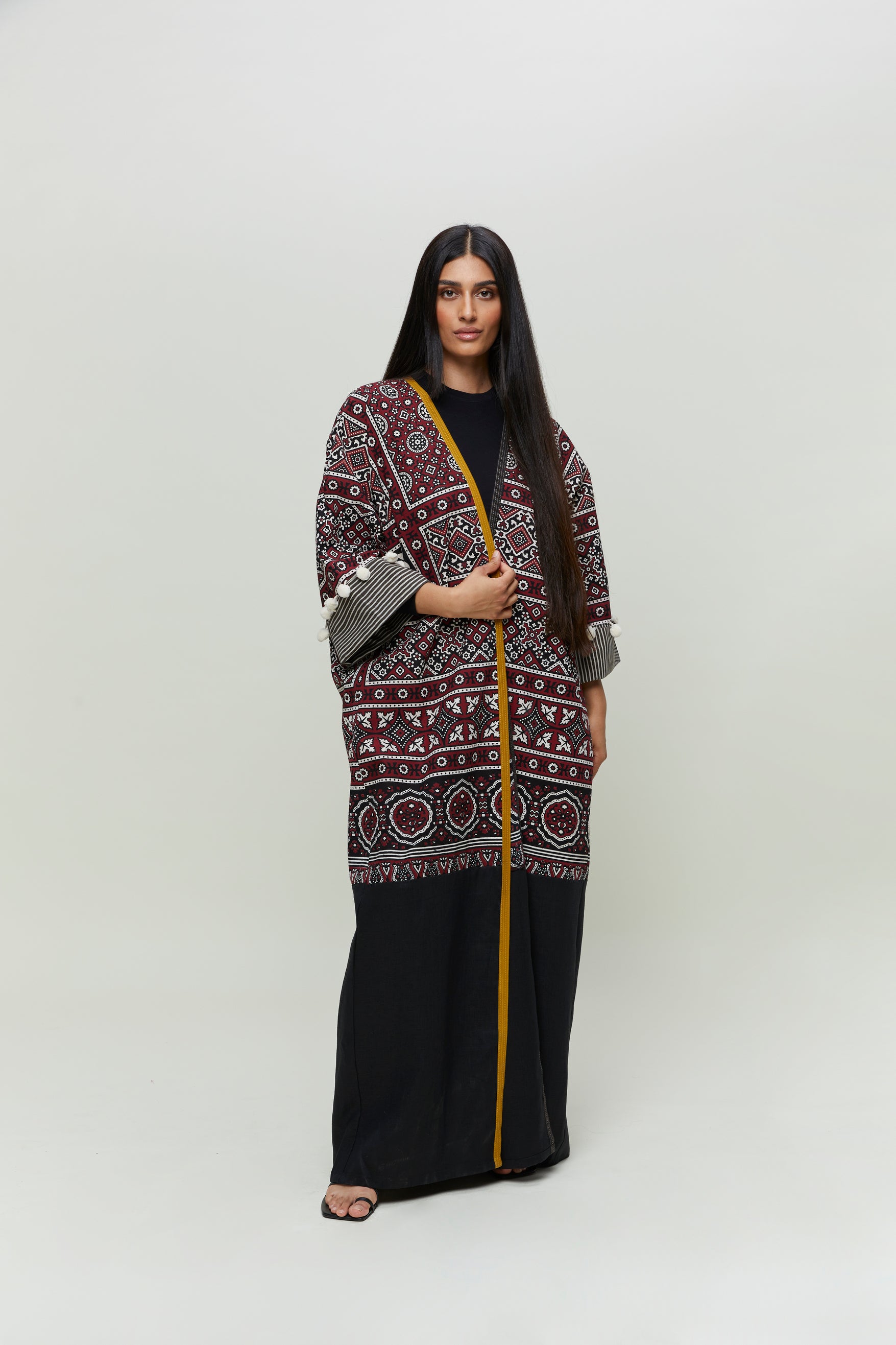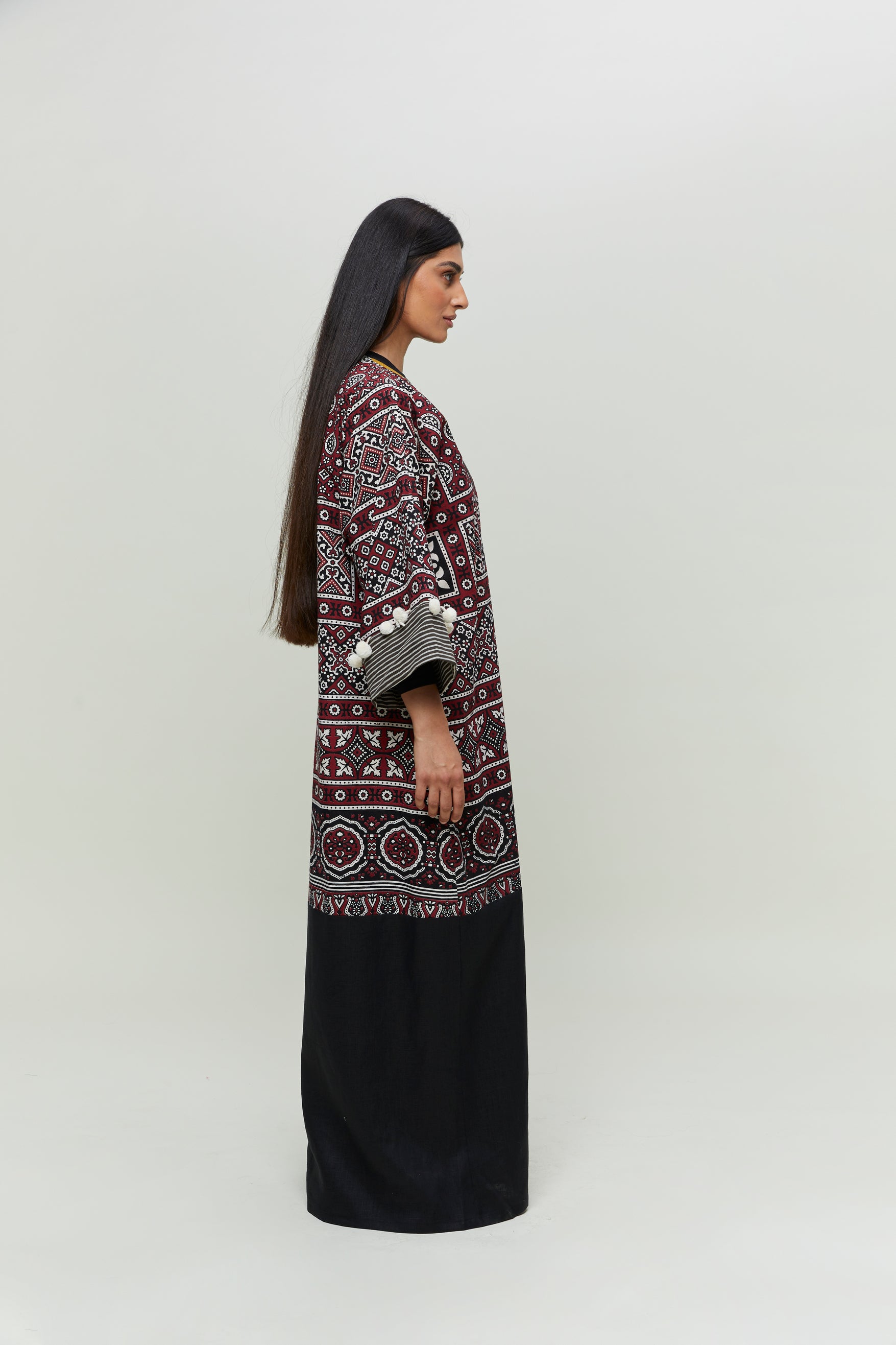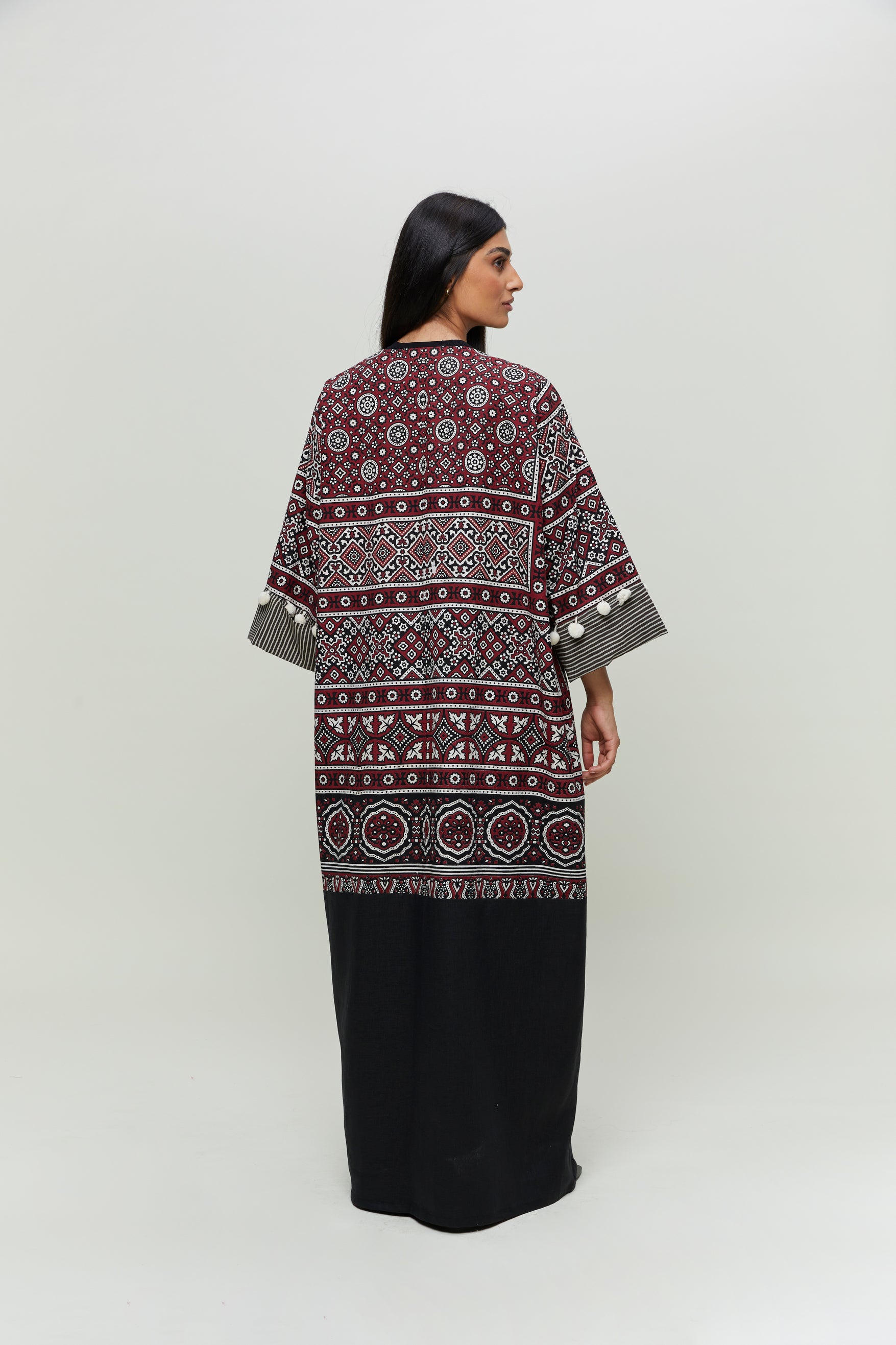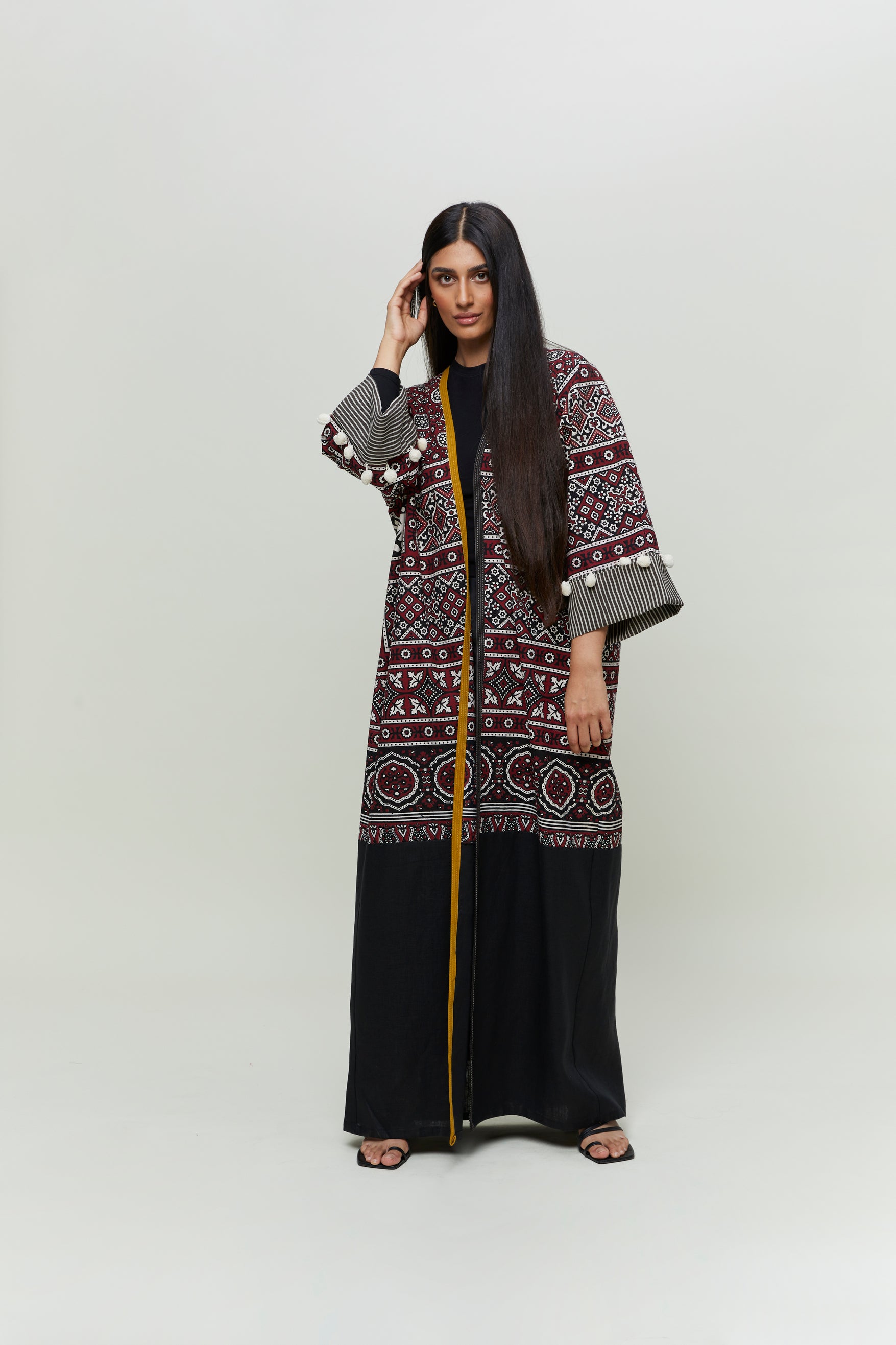 THE AJRAK COLLECTION  
BACK IN STOCK! 
Traditional Pakistani block print cotton, unique to the region of Sindh. Paired with European linen, finished with Indian block printed cotton cuffs, and organic cotton pompoms. 
Colour: Red
Fabric: 60% Cotton, 40% Linen
Note: This abaya is an exclusive design, hand crafted and one-off piece - made to order.
Care: Hand wash at 30% using a mild detergent.  Line dry. Medium iron. 
What we did: All the materials used have been hand selected carefully for their high quality and character. Prior to production, the cotton has had a delicate hand wash with salt and vinegar to lock in the dyes. The fabric is then line dried and then checked thoroughly. This process takes 24 hours to ensure the cloth is ready to be turned into your beautiful abaya.
Any imperfections are natural characteristics of the materials and not considered as faults, but the beauty of the artisans' craftsmanship. 

MADE IN WADDESDON, ENGLAND
---
Whatsapp us for more info