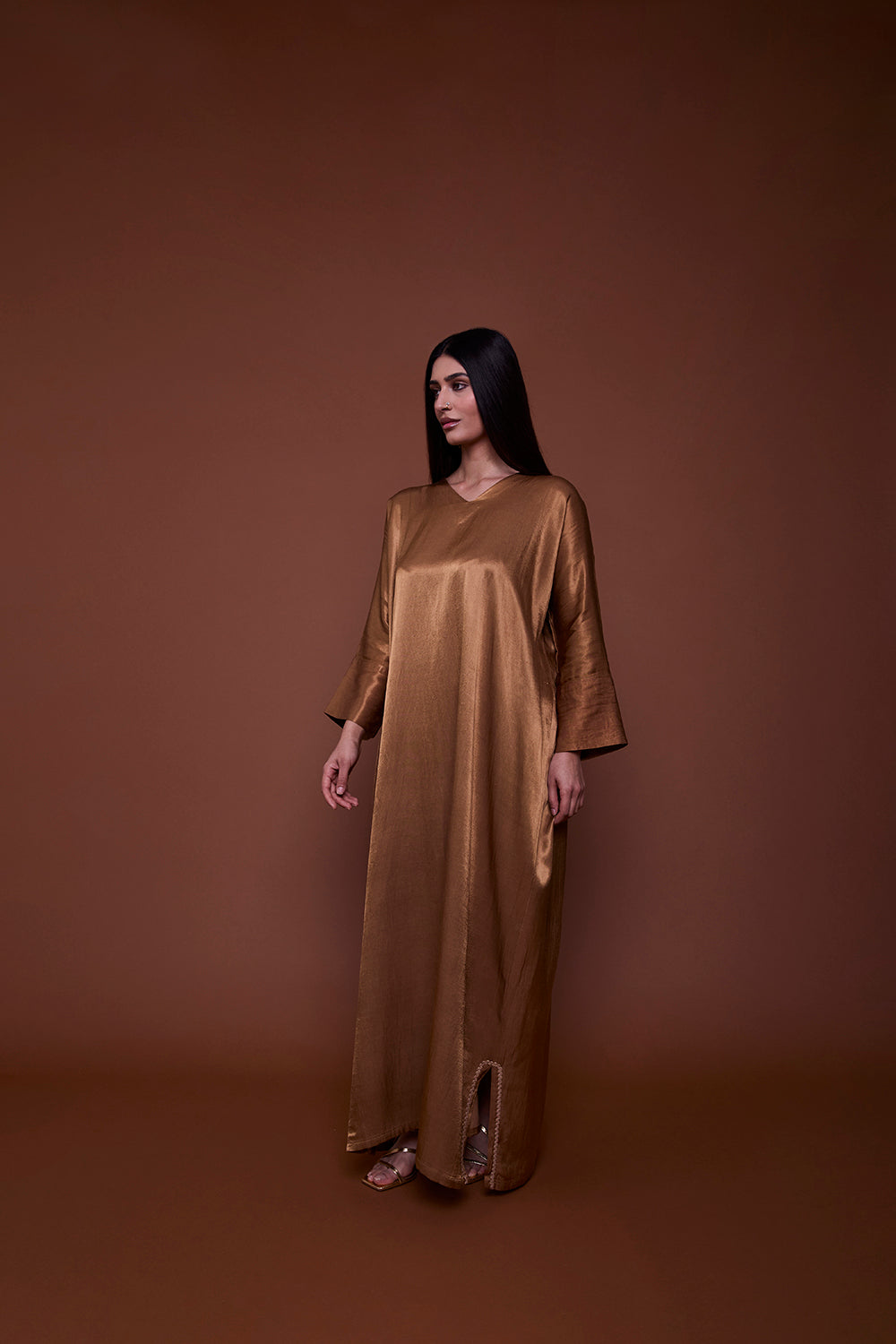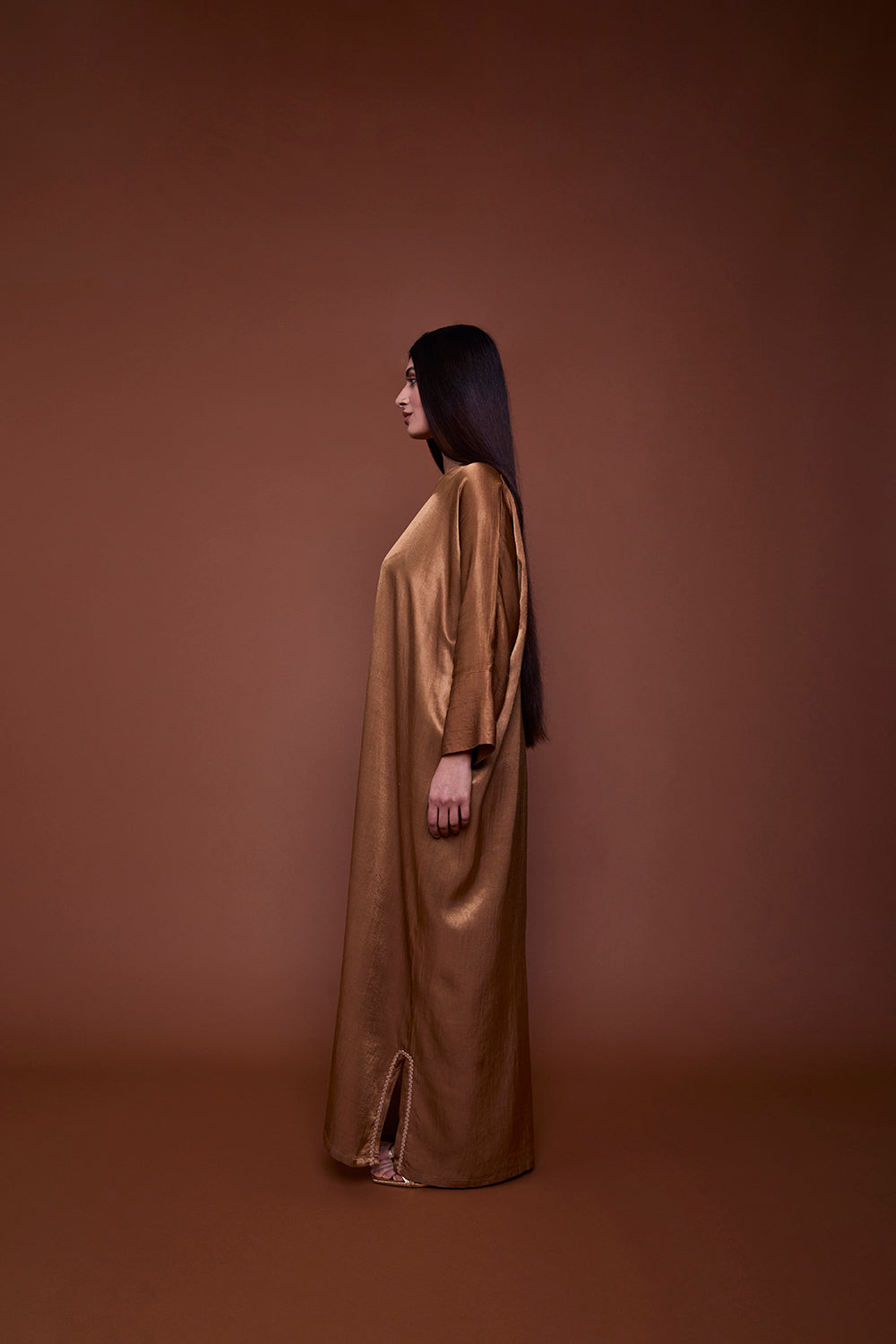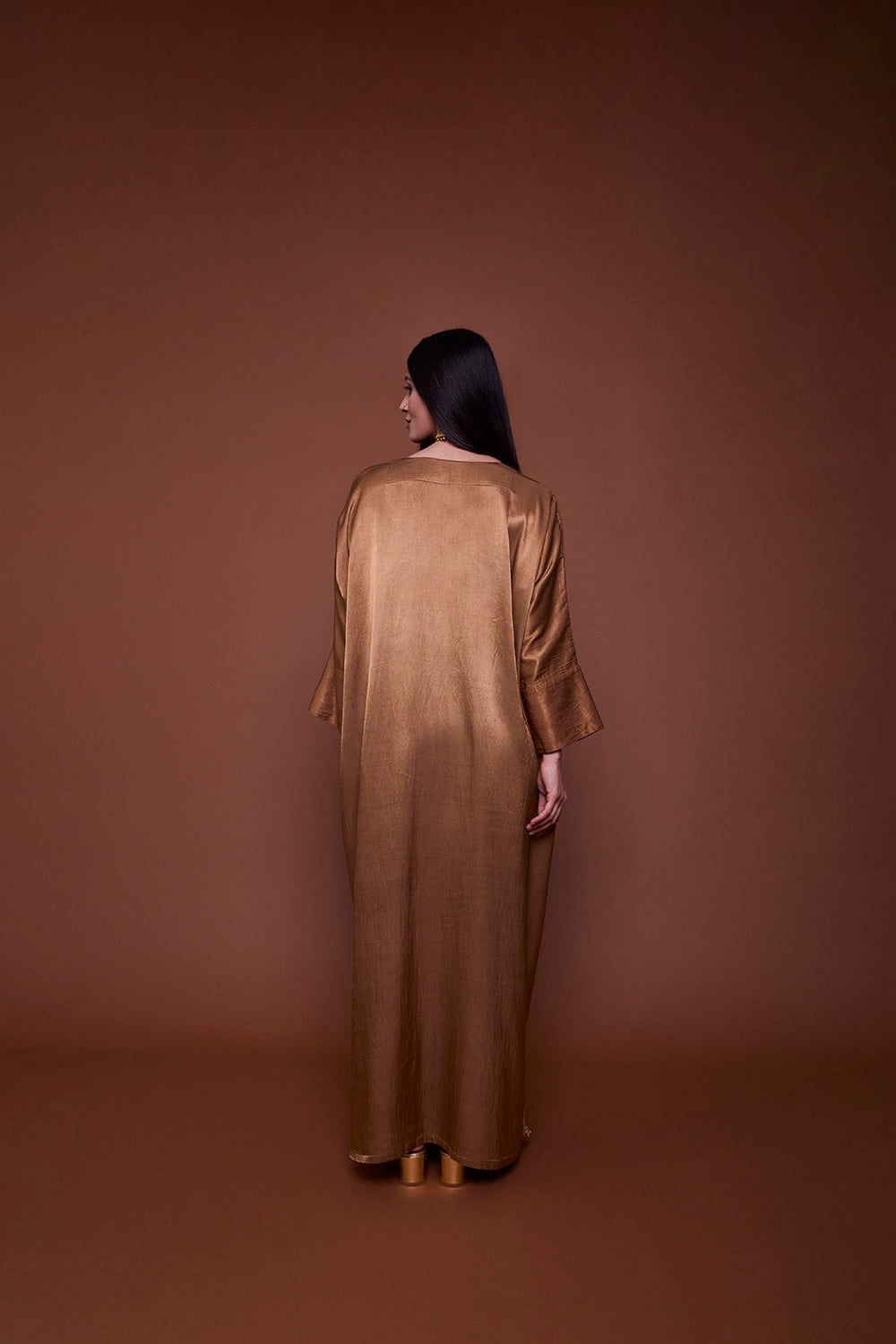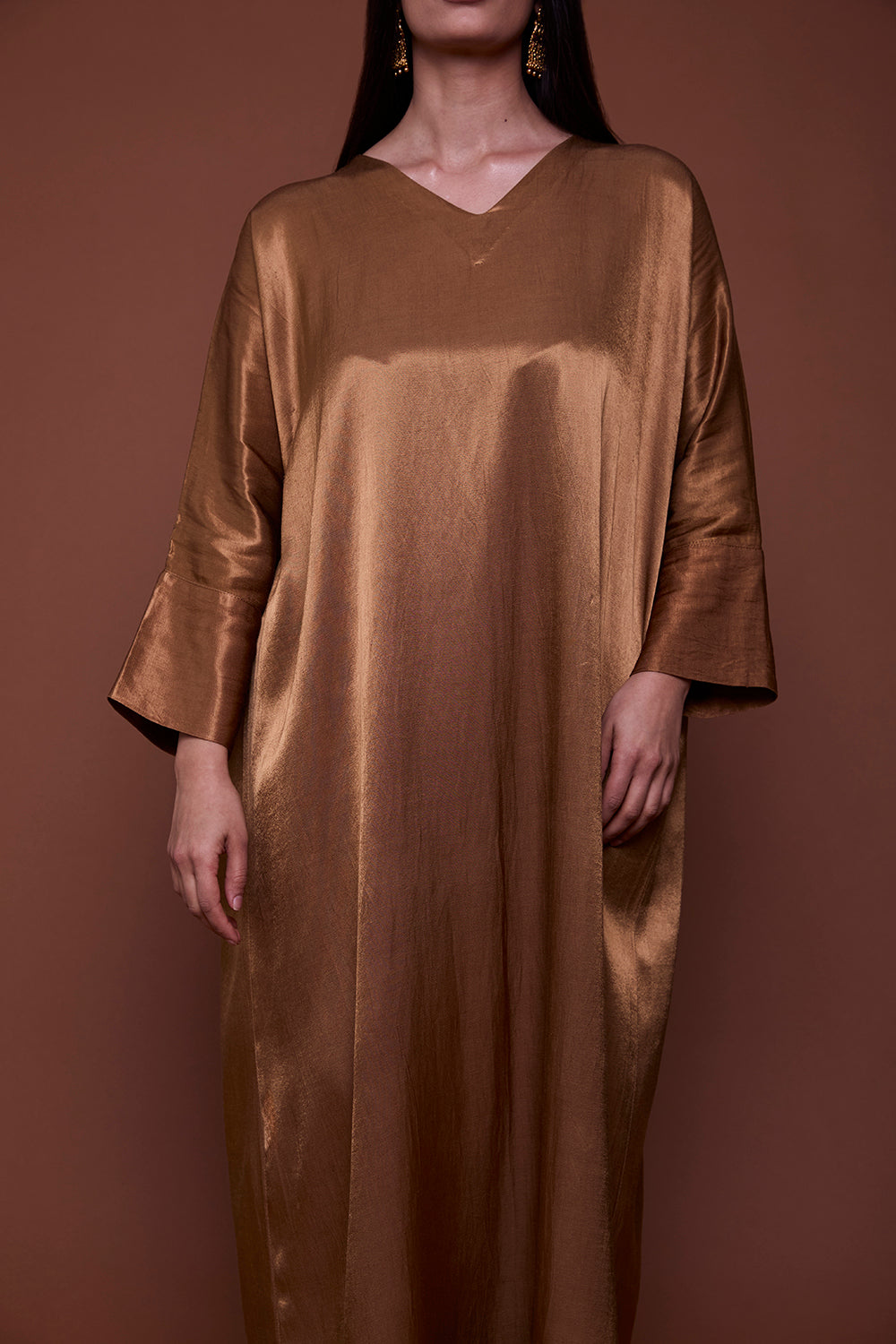 BECOME 'QUEEN OF THE NILE'
Triangle pattern cotton IKAT, hand woven in India. 
The threads are tie dyed before weaving to create these indicative patterns. After the threads are dried, they are then hand woven to form the pattern.  Its a highly skilled technique thats like putting a 'puzzle' together - hence the blurry lines'.
This soft and lightweight IKAT 

abaya is paired with Italian linen and finshed with a jute trim on the opening and vintage buttons.  



Colour: Black 

Size: Made to order 

Fabric: 50% Indian cotton, 50% Italian linen 

Note: This abaya is an exclusive design, hand crafted and one-off piece - made to order with a 2 week lead time.   

Care: Hand wash at 30% using a mild detergent.  Line dry. Medium iron or steam. 

What we did: All the materials used have been hand selected carefully for their high quality and character. IKAT takes months to create, and it has taken us a few years to get our hands on this cloth again.  We sourced this directly from artisans in India. 

Prior to production, the cotton has had a delicate hand wash with salt and vinegar to lock in the dyes. The fabric is then line dried and then checked thoroughly. The washing process takes 24 hours to ensure the cloth is ready to be turned into your beautiful abaya.

Any imperfections are natural characteristics of the materials and not considered as faults, but the beauty of the artisans' craftsmanship. 


 

MADE IN WADDESDON, ENGLAND
---
Whatsapp us for more info