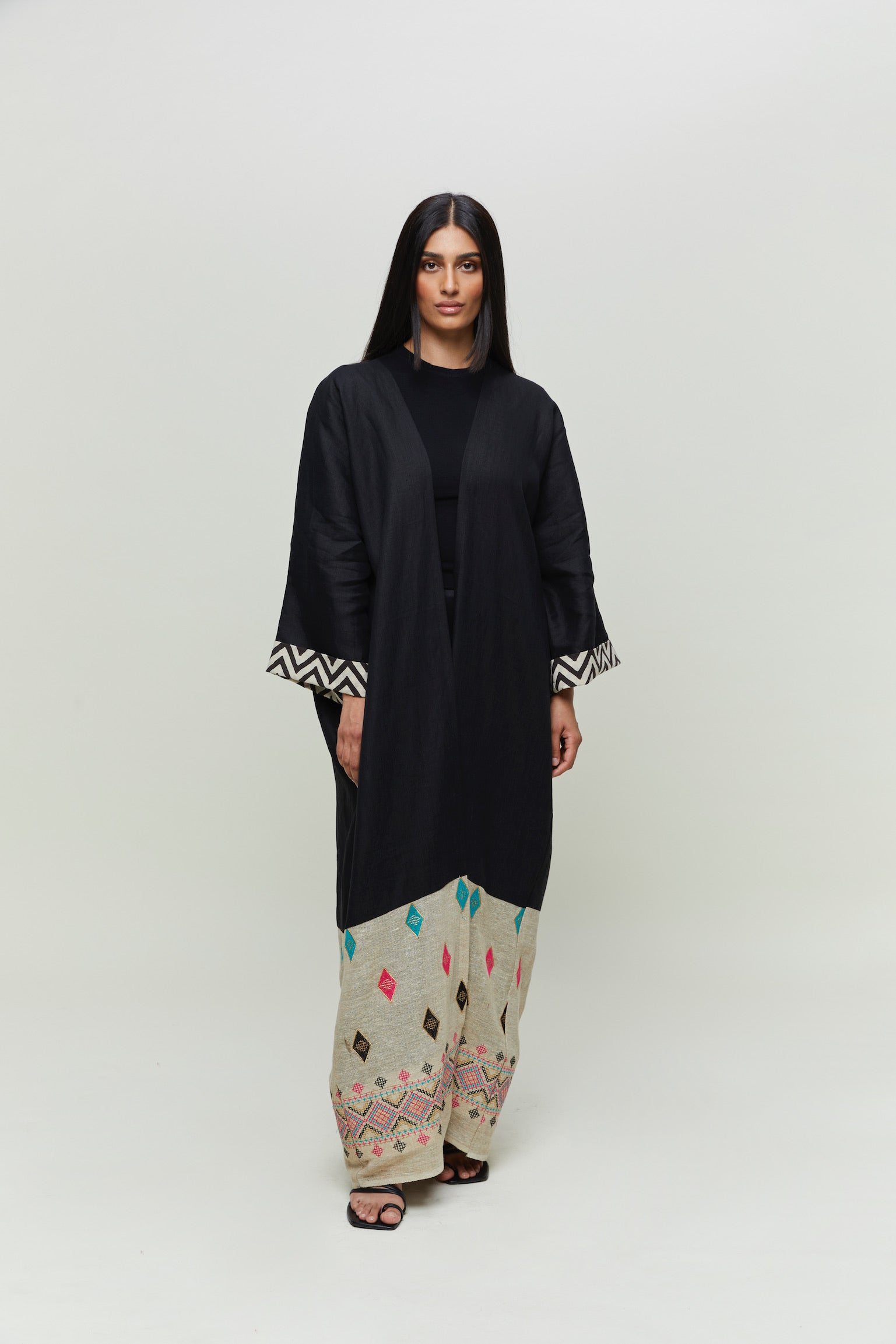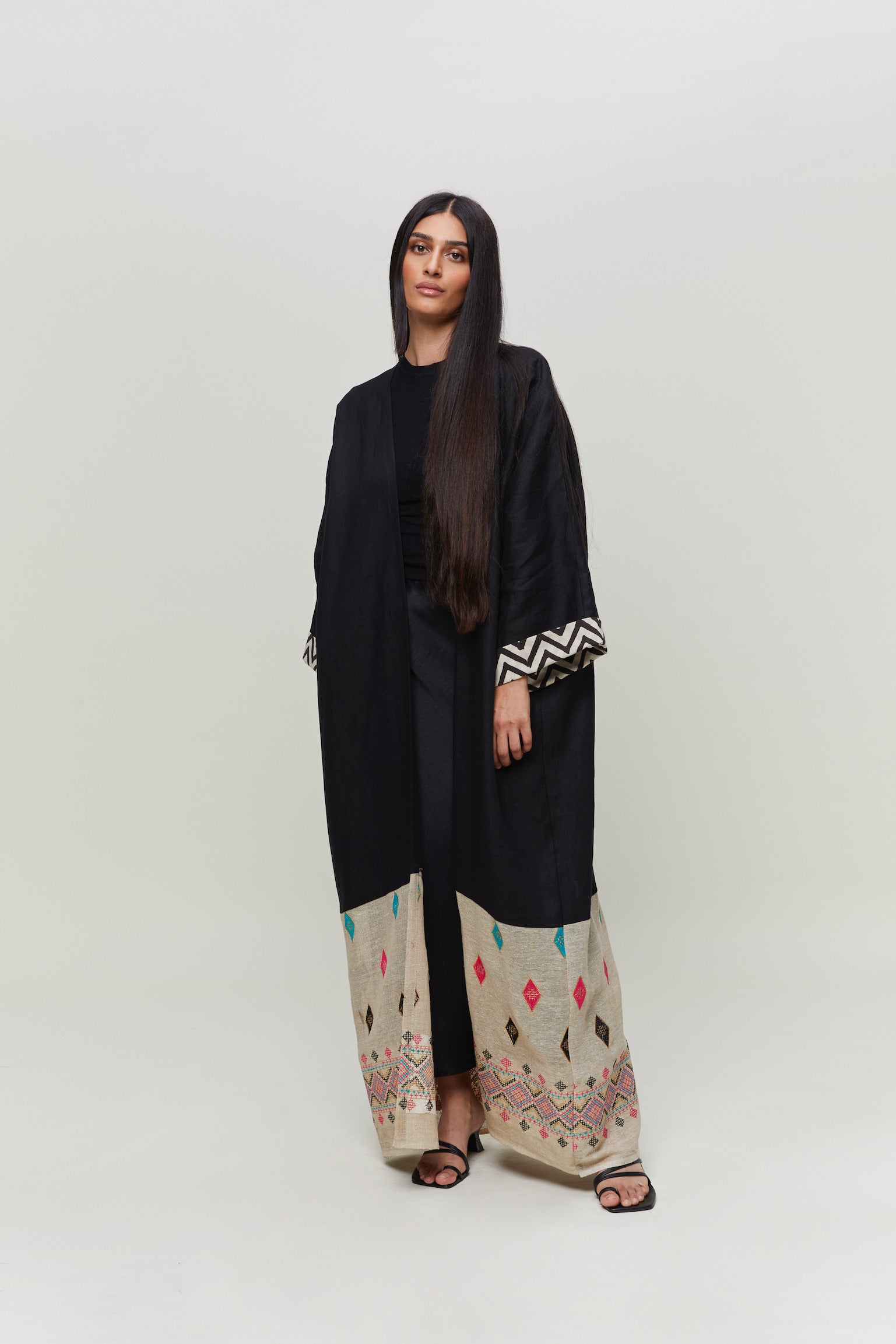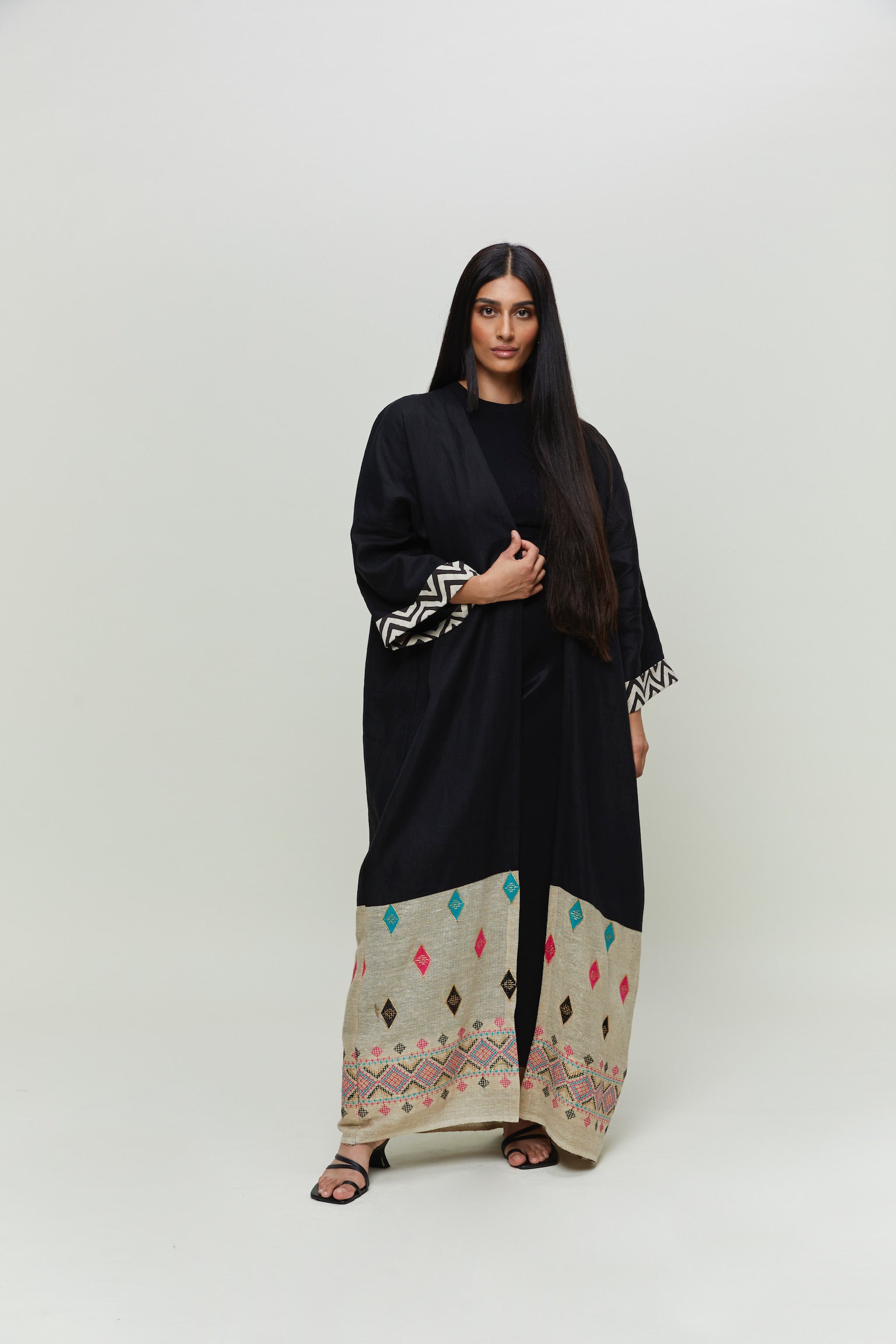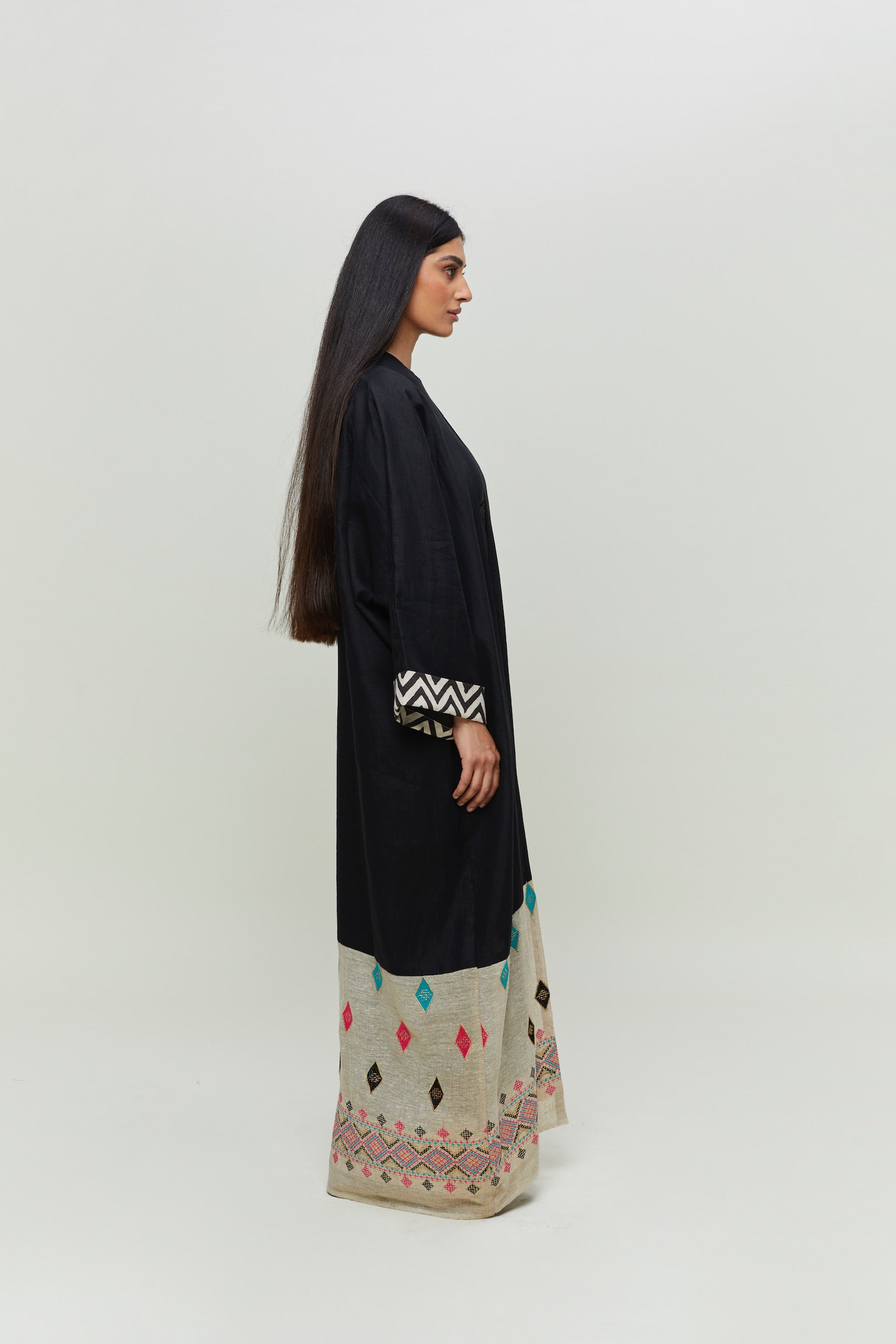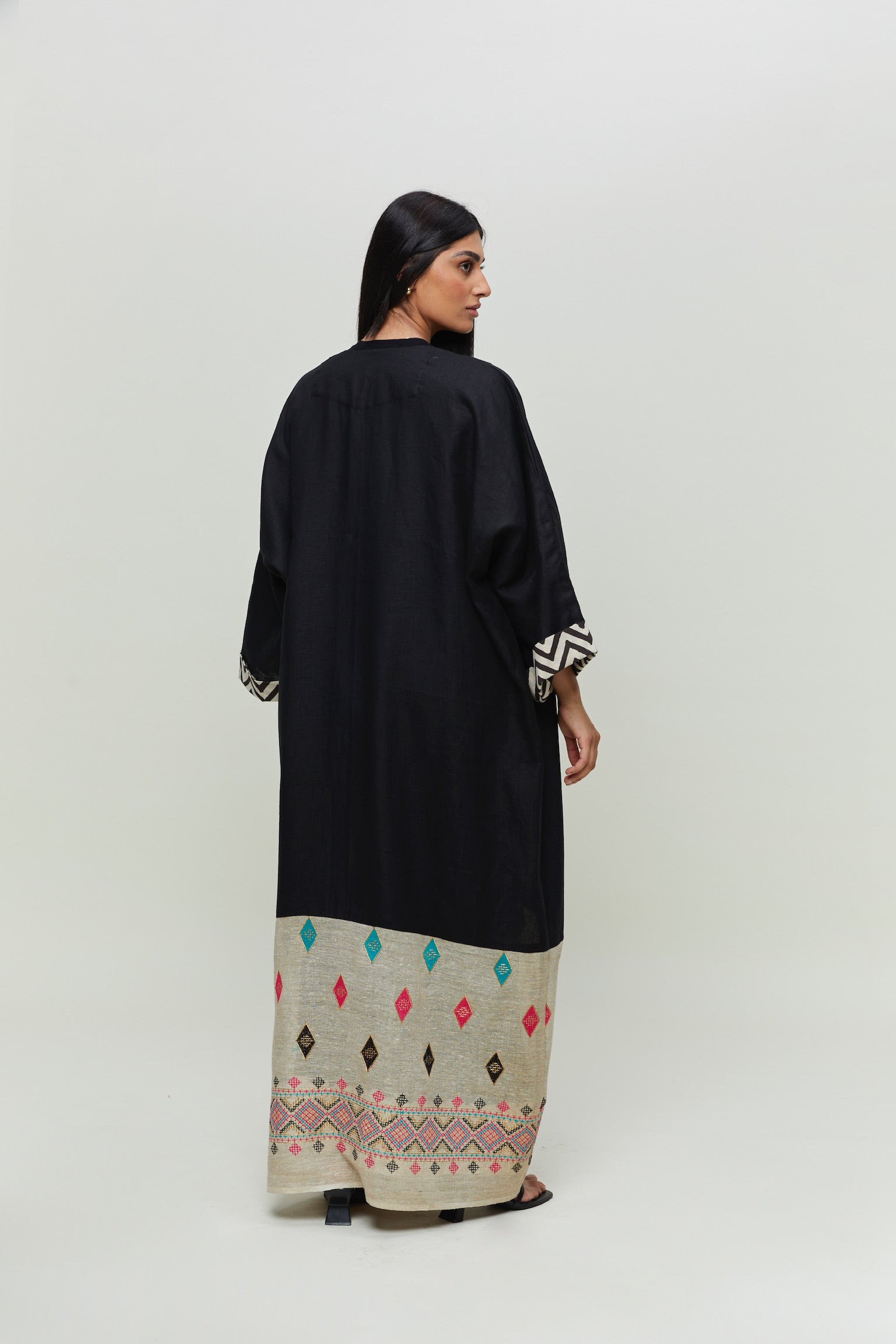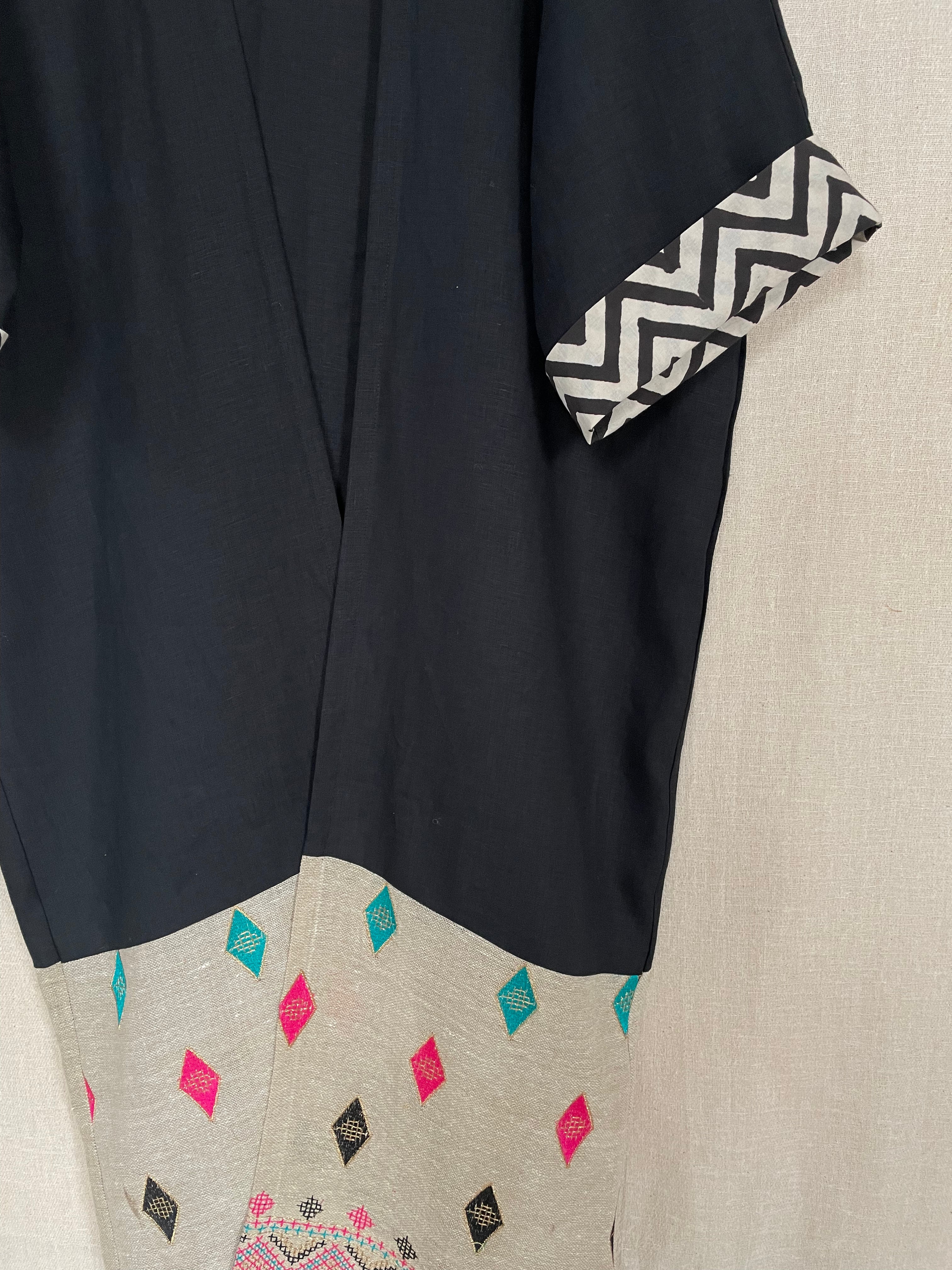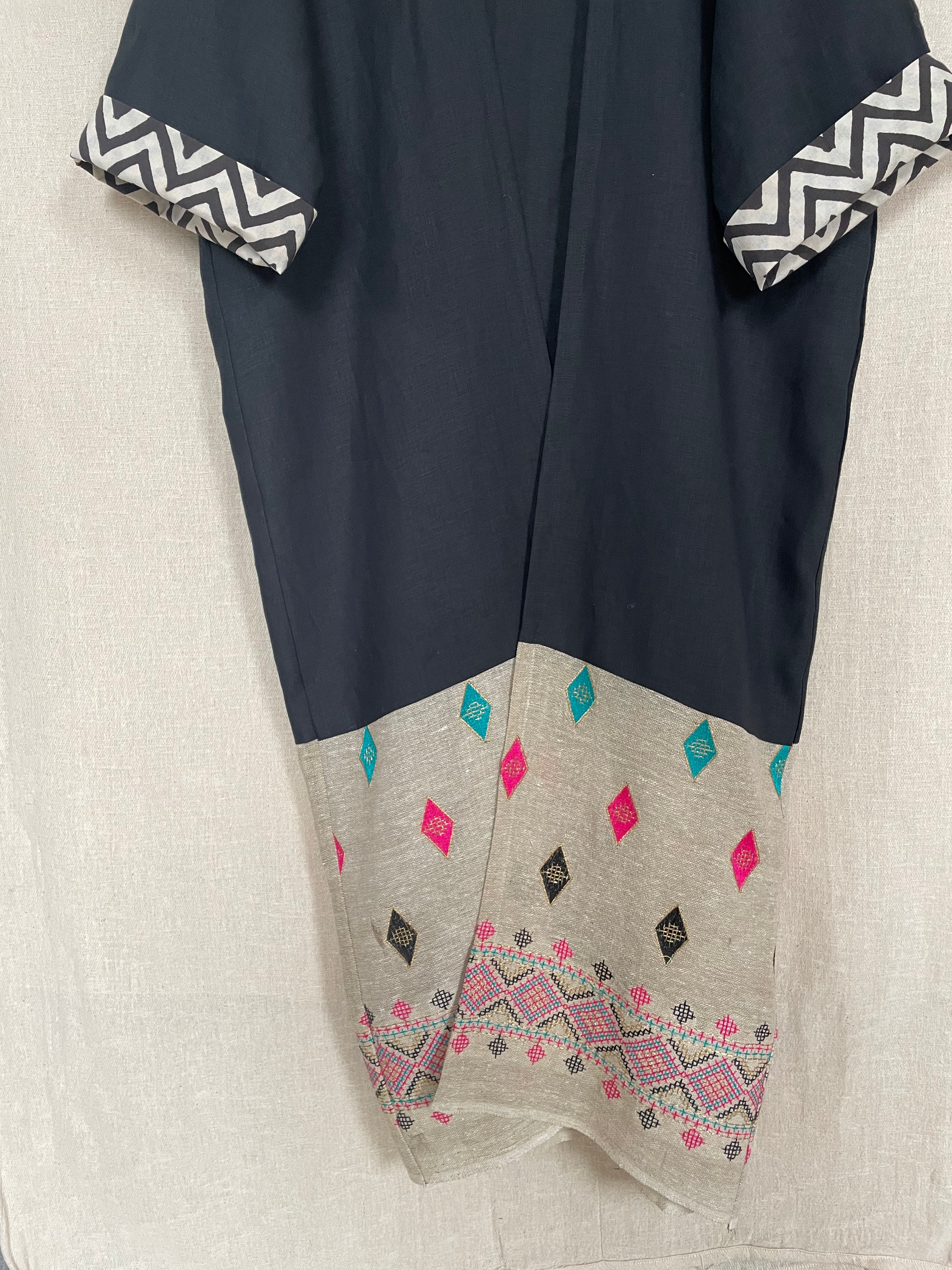 Part of our ZERO WASTE project! #sustainablefashion 
Black linen abaya with a beautiful embroidery on a hand woven hessian, which was originally from our 'Peasants and Prisoners' collection.  Finished with hand woven, block printed cuffs.  
Colour: Black and oat
Fabric:  55% linen, 40% hessian, 5% cotton 
ZERO waste: Promoting a more sustainable future for fashion. Handcrafted from our library of archive fabrics from past collections. This abaya has been put together with a twist...each one made up from materials used in completely different collections! 
Note: The abaya on the model shown is from the original collection.  The actual product is the one hanging on the hanger. 

MADE IN ENGLAND
---
Whatsapp us for more info