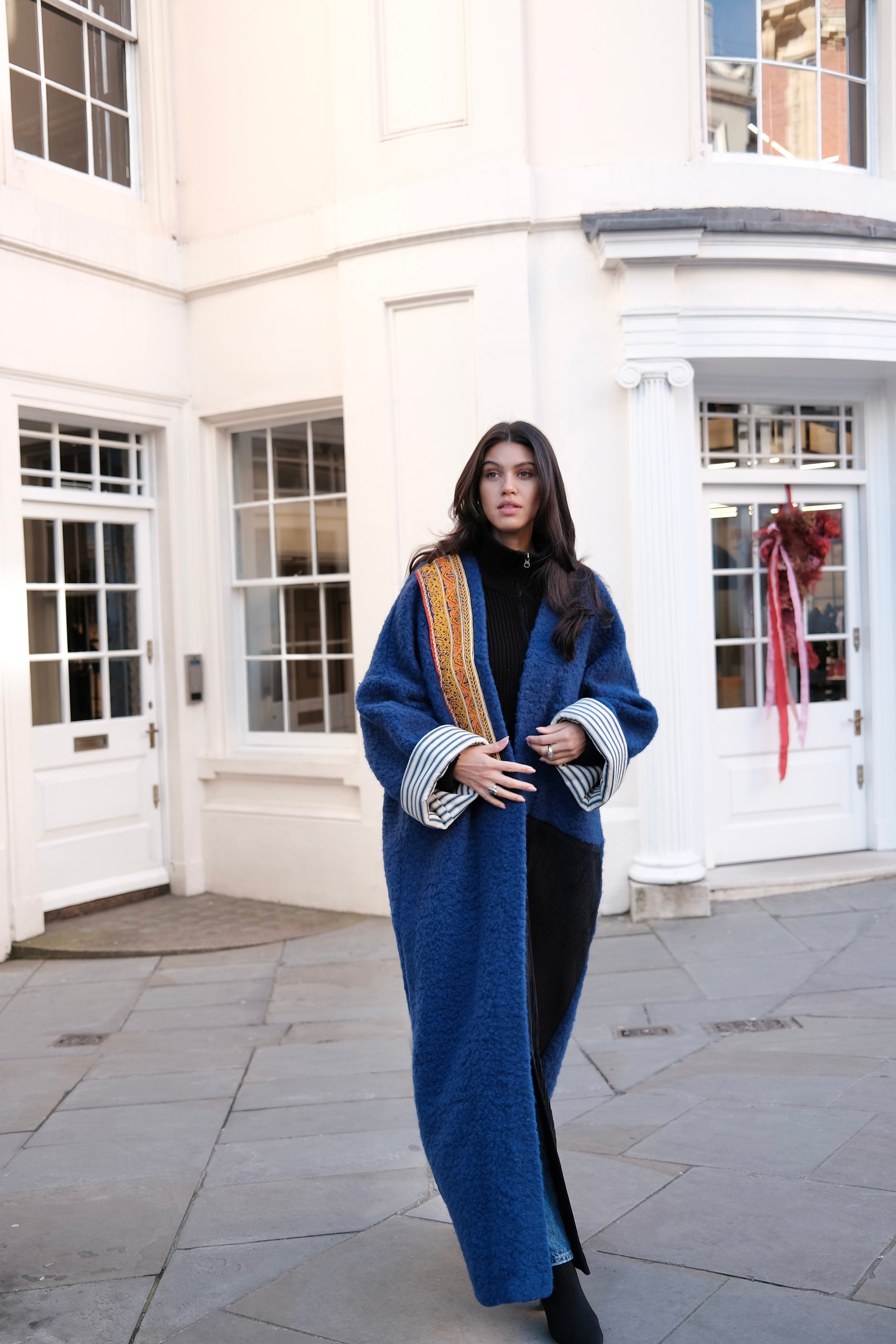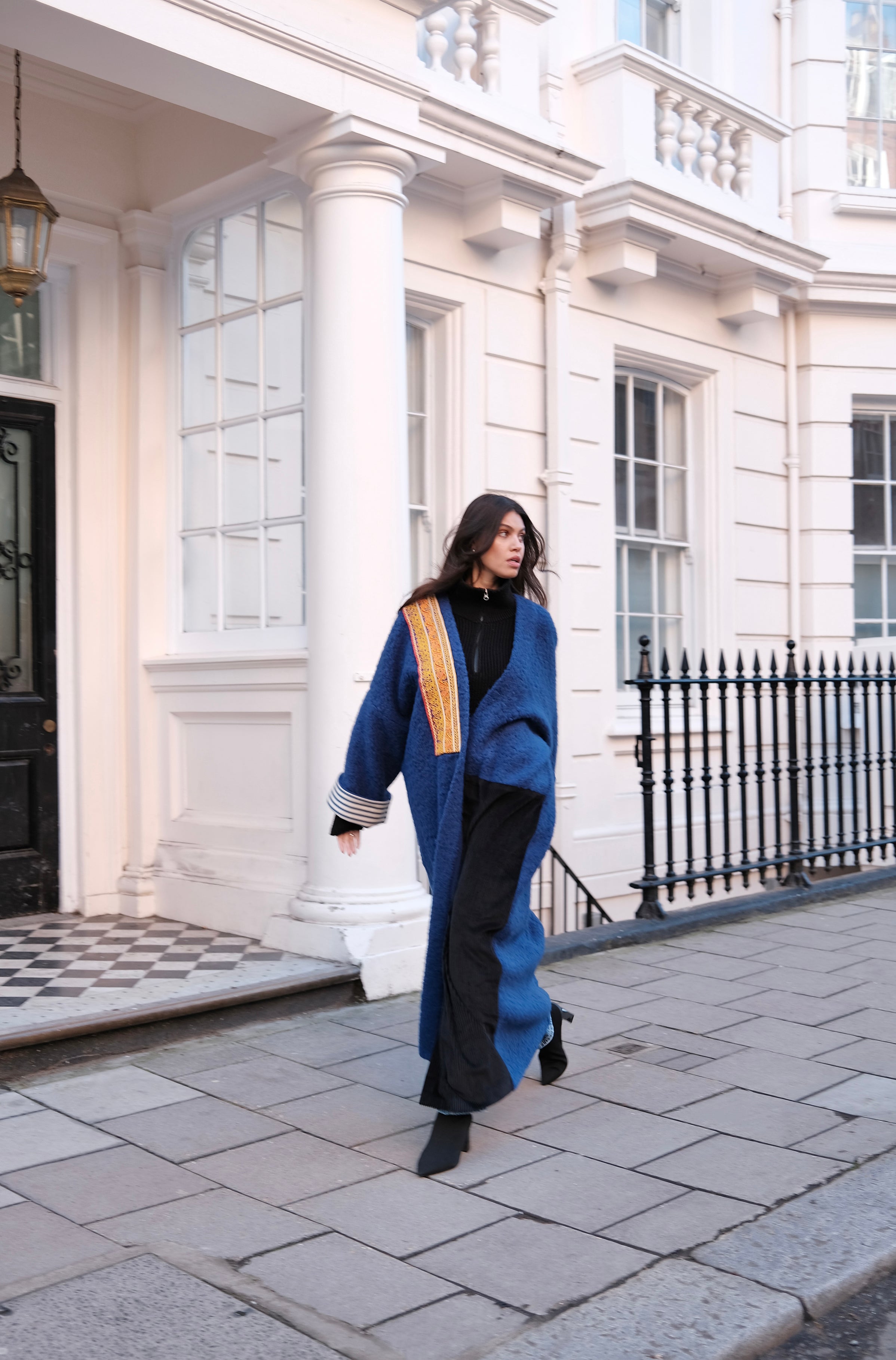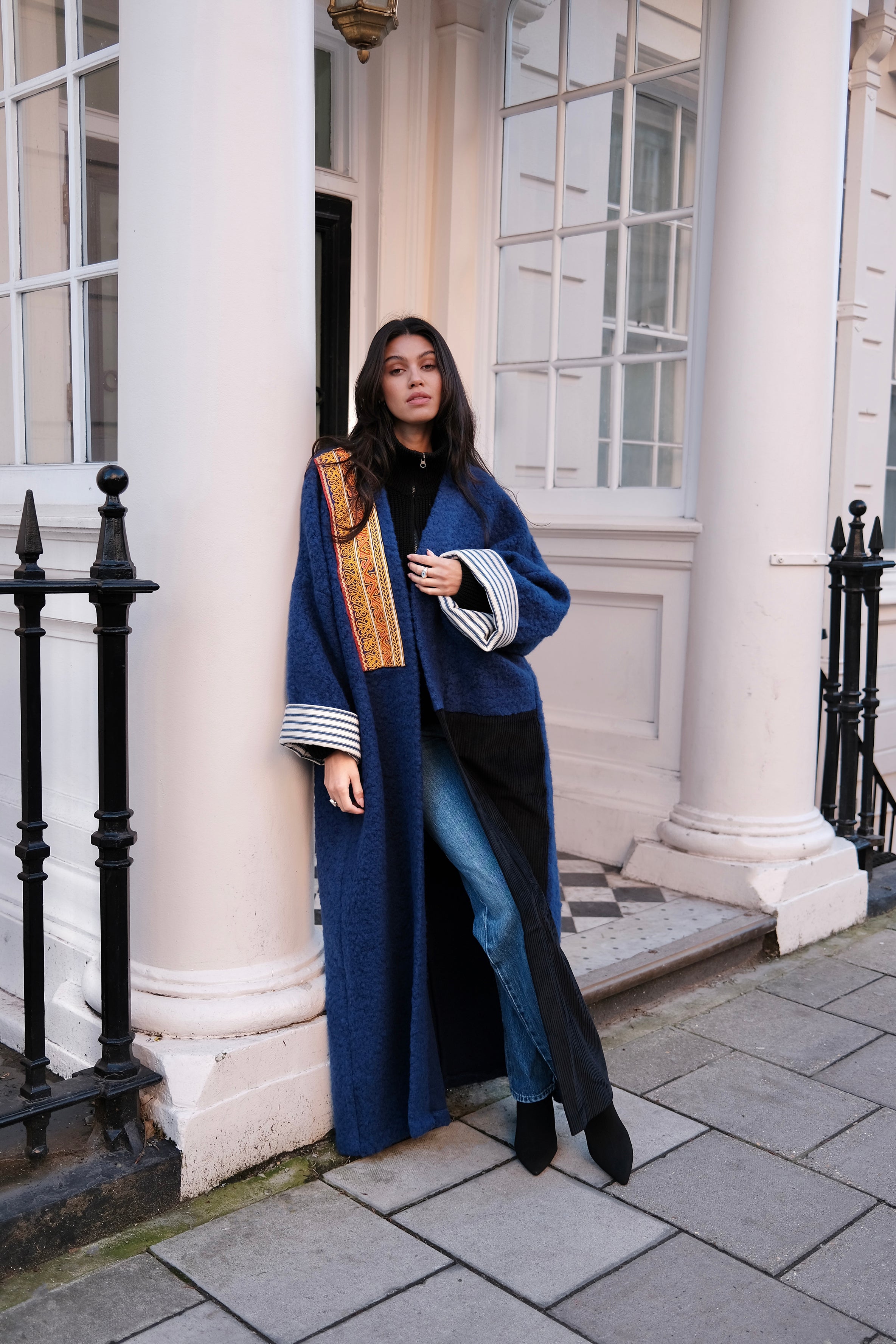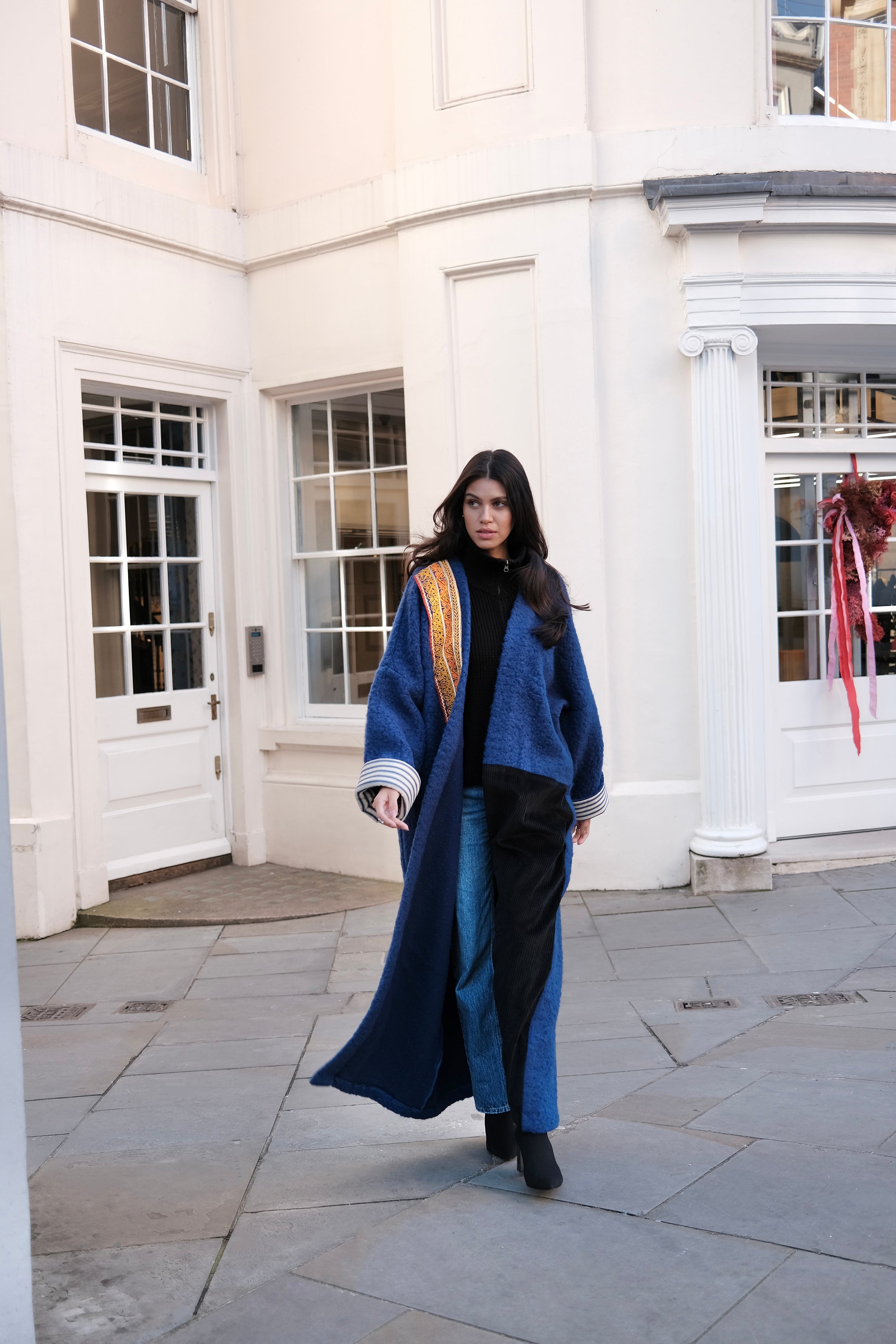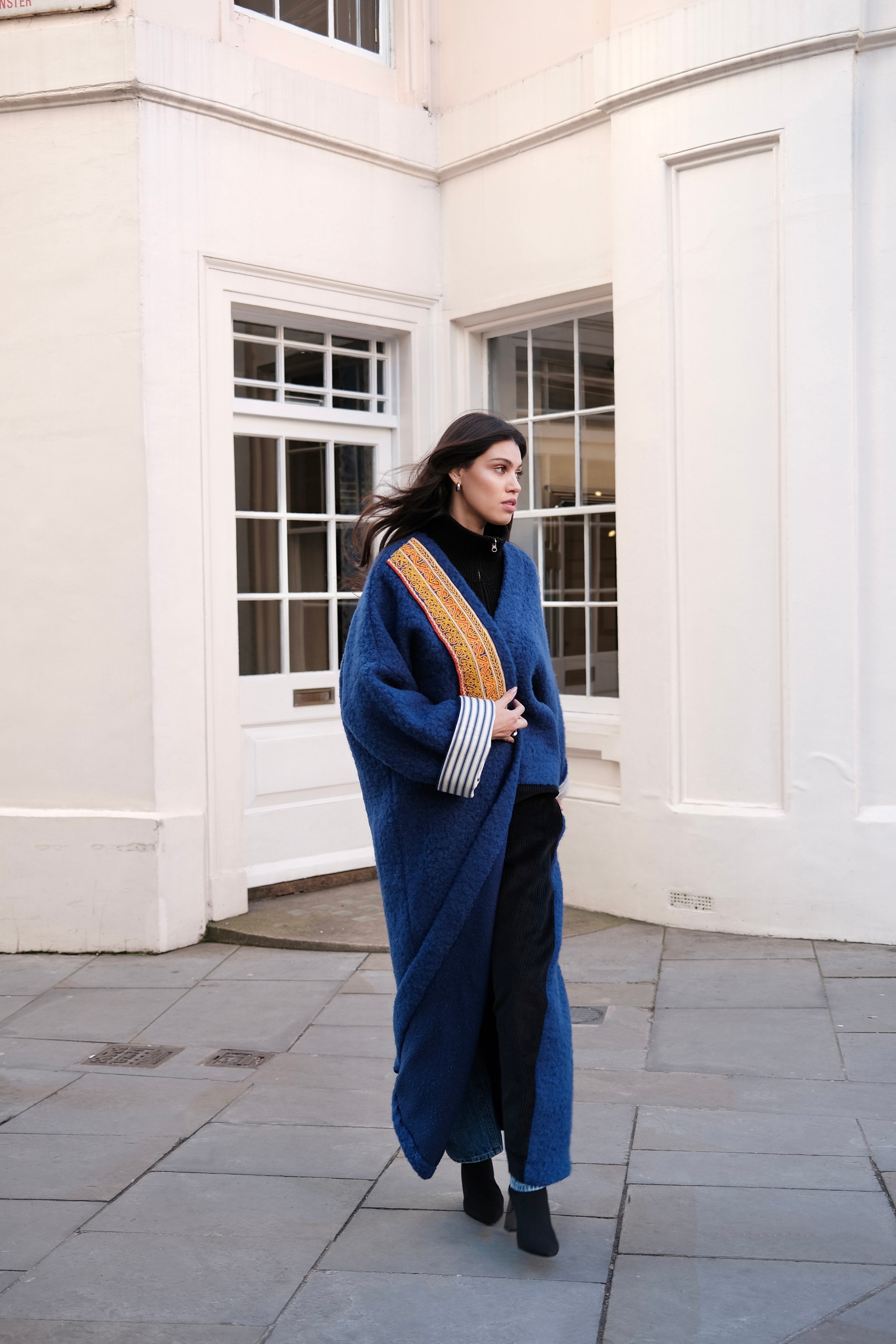 The abaya that's described as a 'hug'!
Boiled wool cosy abaya with European cotton corduroy insert.  Finished with a rare vintage textile sourced from Afghanistan. The sleeve facings are made using a striped cotton.  
We are donating 15% of sales from this design to RESTLESS BEINGS Charity for aid to Palestine.
Colour: Royal blue and black 
Fabric: Body - 90% wool, 10% European cotton corduroy
Note: This abaya is an exclusive design, hand crafted and one-off piece.  
Care: Dry-clean only. Medium iron or steam. 
What we did: We have have specially hand selected all the components for this abaya.  The wool we have chosen for this abaya is gorgeous and has been described as a hug at The Mill.   The beautiful and rare vintage textile is a unique piece, therefore we only have one abaya available in this design.
Any imperfections are natural characteristics of the materials and not considered as faults, but the beauty of the artisans' craftsmanship. 
Restless Beings is a London-based charity and have been doing great work since its establishment in 2008.  Our Founder, Waqaas knows the founders behind the Charity organisation and their incredible projects around then world.  You can find out more about Restless Beings HERE 
MADE IN WADDESDON, ENGLAND
---
Whatsapp us for more info